Question
Are the 285A Series impacts or repair parts still available?
Environment
 1" Vehicle Repair Impact tools 


Answer
The 285A Series of impacts is obsolete, and has been replaced by the 285B Series. Please see the following information table for "Spare Parts Crossover" to determine which parts from the 285B are compatible with the 285A.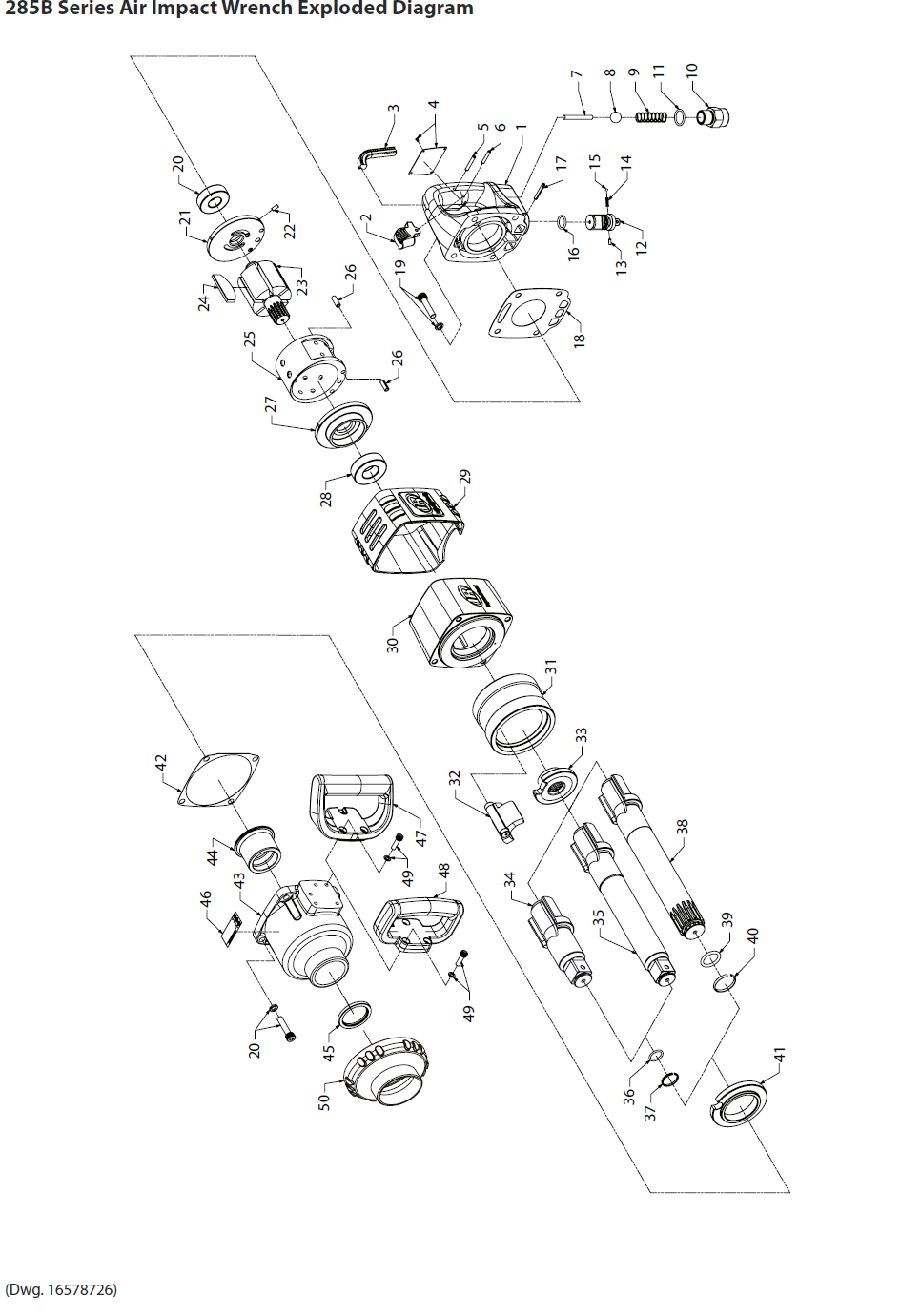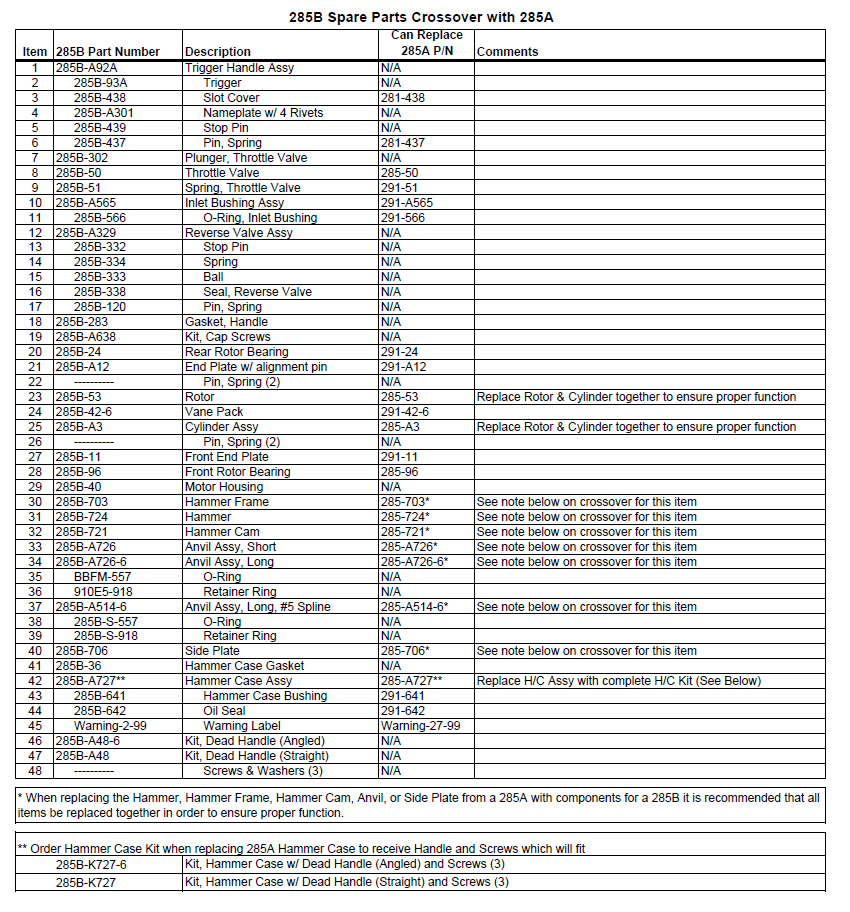 ---