Question
What Socket Retainer Kit or Retainer Ring do I need for my pneumatic or cordless Impact Wrench?
Environment
Service Centers and End-Users who are replacing the socket retainer for an Impact Wrench based on the tool's drive size and retainer style (Pin vs Hog-Ring).
Answer
Use the two following tables to identify the appropriate Socket Retainer Kit or Retaining Ring for your Impact.  The listed kits/rings can be used for either pneumatic or cordless tools for the stated drive size.
TABLE #1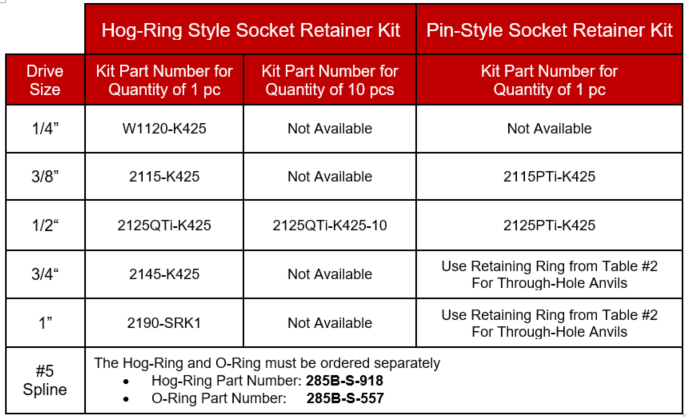 Notes:
Hog-Ring Style Socket Retainer Kits include a metal Retaining Ring and a rubber O-Ring
Pin-Style Socket Retainer Kits include a Retaining Pin and Spring
Retaining Rings For Through-Hole Anvils (3/4" and 1" Drive)
TABLE #2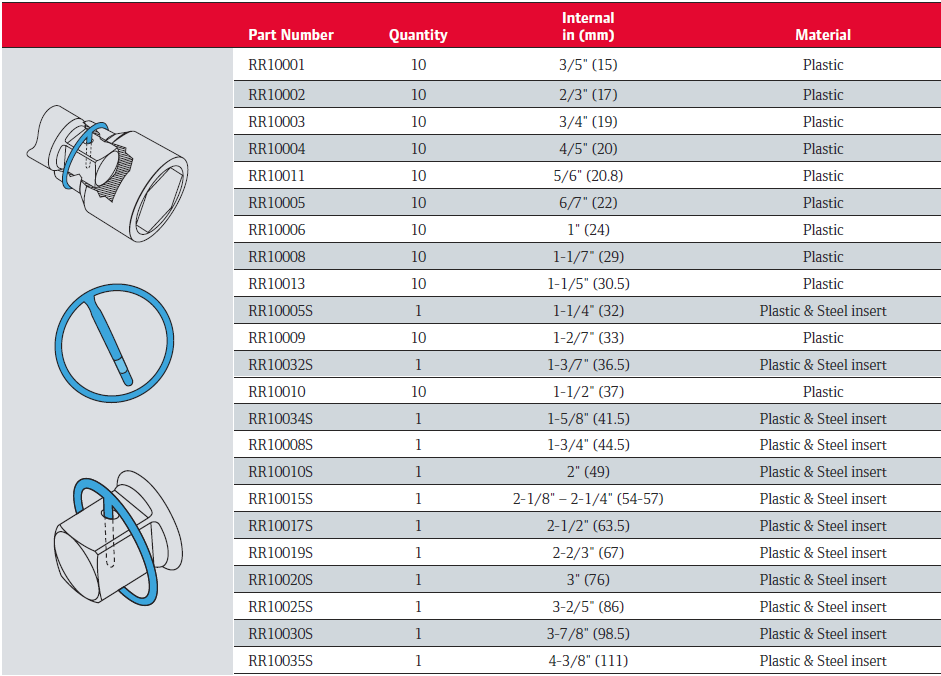 If you require additional assistance, please contact our Technical Support Team at IRTechSupport@irco.com.